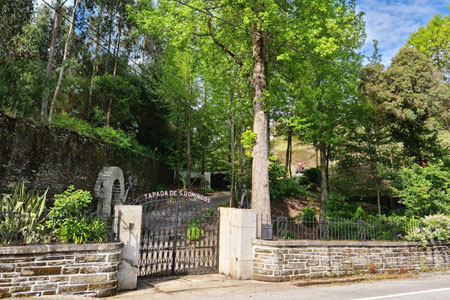 Tapada S. Domingos
Concept
Tapada de S. Domingos is the perfect place for those who want to run away from the daily stress of the city, but, however can´t pass without the night fuss or the cultural dates.
It is in perfect sinc with nature, in the nearby areas there are facilities that will allow you the practice of water sports, golf, hunting or a simple hike and at the same time you are a 20 min car drive away from Oporto, where you can enjoy a vast night, cultural and beach offers.
It is the perfect balance between relaxation, culture and fun.
Facilities
Private pool and leisure area per house
A vast area of untamed forest
Good access points
10min ride away from Oporto, 15min from Espinho (with beaches, Golf and Casino)
20 min away drive from the airport and 10 min away drive from Campanhã's Train Station
Equestrian Center, Marina and Nautical Sports facility center in the proximity
Biological Park of Gaia in the nearby area
Possibility of participating in Boat Cruises
Electric vehicle chargers
Tapada de S. Domingos General Plan