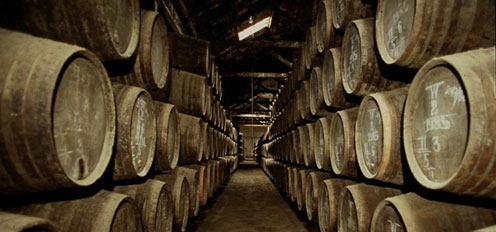 Oporto
Humanity Heritage
Oporto City is a Single! Beach and culture, ancient and contemporary, good cuisine and fine wines .
From the historic center of Oporto , classified by UNESCO as World Cultural Heritage, to the mouth, past the Casa da Música, Serralves Foundation and the City Park, there are many reasons for sightseeing and places to meet.
The Tapada de S.Domingos, just 15 minutes from the Oporto, prestige calm and contact with nature, as well as water sports, without, however, ceasing to be close to nightlife and/or cultural.
Gastronomy
When talking about Oporto we must mention some traditional dishes highlighting the Tripas à moda do Porto, Bacalhau à Gomes de Sá and famous Francesinha.
Port Wine
Produced exclusively in the Douro Region (1st demarcated wine region in the world), the Port wine is a fortified wine, aged in cellars in Vila Nova de Gaia.
Other relevant aspects of Oporto - make link to "oportunity" (page Tourism Port).
Tourist Circuit
Are vast options for the city of Oporto. On foot, by bus, or electric boat, let yourself be carried away by the charms and crannies of Invicta.
Culture
Júlio Resende Foundation | Gondomar | Gondomar
Also known as the "City of Design" was created from a collection of over 2000 designs of the Master.
Contemporary Art Museum | Serralves | Porto
The Serralves Museum is the most important contemporary art museum in Portugal, located in the unique spaces of the Serralves Foundation, including a park and a housing
Music House | Porto
Imagined to mark the festive year 2001 in the city of Porto was European Capital of Culture, Music House is the first building in Portugal exclusively dedicated to music, whether in the field of presentation and public enjoyment, whether in the field of artistic training and creation.

Visit:
Contemporary Art Museum at: Serralves
Music House at: www.casadamusica.pt
Júlio Resende Foundation at: Lugar do Desenho
Gondomar
Gondomar , in the Douro Litoral, is a city of great traditional brands with differentiated tourist riches that history and culture have conferred, from jewelery, ancient art of detail without limits, the culinary secrets, originating valuable gastronomic heritages.
Visit:
Municpal Board of Gondomar at: CMG